Learn how to apply for a Renaissance Scholarship.
Applying For A Scholarship
The Alabama Accountability Act of 2013 gives parents of Alabama K5-12 students the flexibility to choose the school environment that best serves the unique learning needs of each child. At Renaissance Scholarships, Inc., we believe that high achieving students should be able to attend schools that offer rigorous academics in a college preparatory program. To make this possible, we provide scholarship funds to families to apply toward tuition and fees at these high performing schools across the state. Click here to see our partner schools.
Is your child eligible to apply for a scholarship?
Students may access a scholarship from RSI if:
He/she been accepted to one of our Partner Schools.
The total household annual income does not exceed 185% of the federal poverty level. This is the same income level that is eligible to receive free or reduced-price lunch.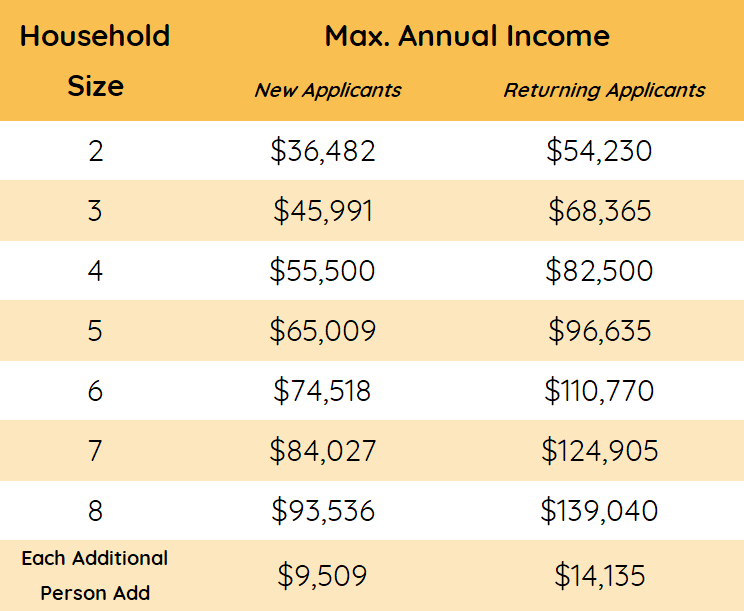 New applicants who are zoned to a "failing school" and students renewing a scholarship from RSI receive priority consideration. After July 31, scholarship awards may be given to any new student whose family/household meets the income requirement.
The Alabama Accountability Act requires scholarship granting organizations to give priority to students as follows:
A student zoned for a "failing school," whether or not they are currently enrolled in a public or private school. (Click here to see current Alabama Failing Schools list.) Only 25% of all new scholarships can be awarded to students continuously enrolled in a private school during the previous school year.
A public school student not zoned for a "failing school." By law, scholarships may not be awarded to students zoned to a non-failing school until August 1st of each school year, for the coming school year.
A private school student not zoned for a "failing school." **Note that all students must meet the income guidelines to be considered for a scholarship from Renaissance Scholarships.
Please email info@renaissancescholarships.org if you have any questions.
When may I apply for a scholarship?
Renewal Scholarships may apply beginning Feb 15th, 2023.
New applicants may apply for 1st time scholarships beginning April 1st, 2023.
Step 1
A student must first be admitted to one of the Participating Schools before they can apply for the scholarship.
Once a student has been admitted to participating school, he/she will be provided with a Parent Handbook and code to apply for a scholarship.
Step 2
Start collecting the Required Documents for the scholarship application. You will submit the documents in the online application. The required documents for all applicants are as follows:
A Verification of Alabama Public School Assign Form (SAF)
An Alabama State Income Tax Return (Form 40)

If you are not required to file a 2022 Alabama State Income Tax Return, please complete the Statement of Non-Filing.

All other forms of income (which may include but is not limited to: Profit & Loss Statements, Unemployment Compensation, Child Support Documentation, SNAP benefits…)
Your child's most recent Report Card
Step 3
Click on the "Start Scholarship Application" button below. You will be taken to the TADS website. Select the "Financial AID Assessment." TADS uses the Financial AID Assessment for the Scholarship application. Once prompted enter the access code you received from RSI or our Partner School.
Step 4
TADS will email you within 2-weeks of submission;
To request missing documentation.
To ask for clarification on the application.
To inform you the application has been cleared and sent to RSI to review.
Step 5
Renaissance will review your application. Families will be informed of their application status as follows.
Returning scholarship awardees will be informed of their scholarship status by March 15th, 2023, or 15days after clearing with TADS.
New applicants zoned to a failing school (link to failing school list) can be informed of acceptance by May 15th, 2023, or 15 days after clearing with TADS.
New applicants NOT zoned to a failing school will receive award notices on August 1st, 2023.
Anyone not accepted to receive a scholarship will be informed no later than August 10th, 2023.